2900 Linden Lane
Suite 200
Silver Spring, MD 20910
Monday through Thursday
8:30 AM - 5:00 PM
Tel. 301-587-7040
Friday
8:30 AM - 3:30 PM
Fax. 301-588-8824
Patient Information
For your convenience, we have provided the following information and resources for new and current patients. Please review the resources presented here. If you have difficulty finding the information you need, please contact us.

Scheduling an Appointment
We realize that our patients' time is valuable, and we make every effort to see patients at their scheduled time.
We ask that patients provide as much advance notice as possible when running late for an appointment or when needing to cancel so that we may allocate that time for other patients. Please click here for additional contact information or to schedule an appointment.
What to Bring
If you are a first-time patient, please plan on arriving early in order to complete a patient registration form. You may also print these forms using the links in the Patient Forms section. Please bring the following with you to your to the appointment:

Insurance card(s)
Photo ID
Referral forms (if required)
List of all prescription and over-the-counter medications that you are currently taking
Any required co-payment
Pertinent medical and surgical history information
X-ray films (if required)
Insurance and Payment Information
We are accepting new patients for Cardiovascular Evaluation who are insured through the Affordable Care Act (ACA) aka Obamacare. We are a provider for Medicare and most major insurance plans. Since we provide insurance billing, we encourage all patients to confirm their coverage prior to making an appointment. Co-payments are due at the time of the appointment. If the insurance company does not pay the full balance, or denies the claim, then any unpaid balance is due within 30 days following the appointment.
Please call us with any questions regarding which insurance plans we accept or other billing concerns. Insurance coverage and benefit questions should be directed to your insurance company.
Patient Forms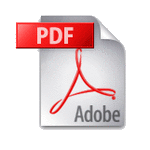 Adobe Acrobat Reader
is needed to view and print the forms